Halloween is almost here!! So it's time to decorate some pumpkins. This year, no scary faces, ghosts or monsters. But just pretty little colored unicorns ?
Sincere credit to: https://confettidea.ch/
Follow these steps to create super cute unicorn pumpkins: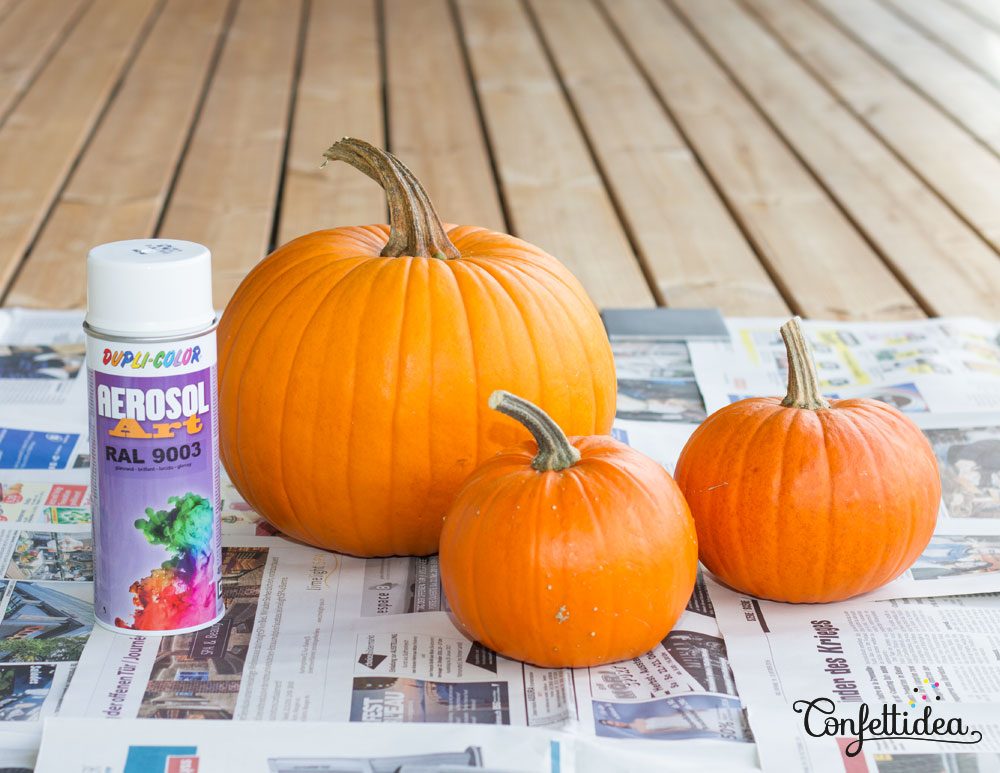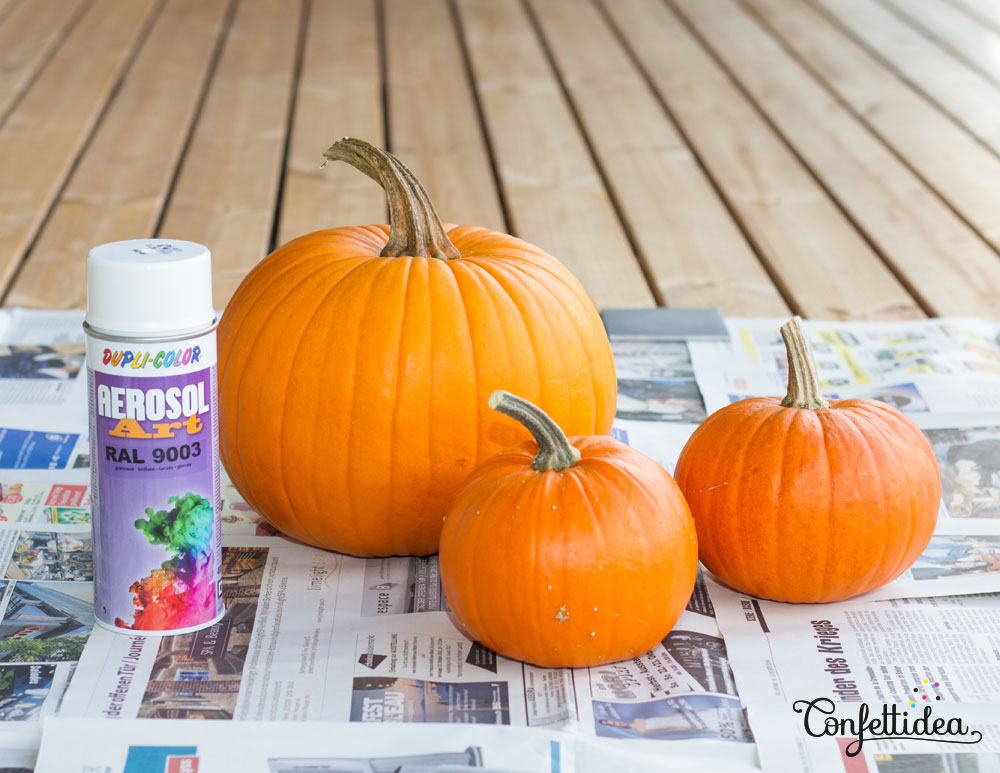 Start by protecting your ground using newspaper. I recommend you to go outside to do this.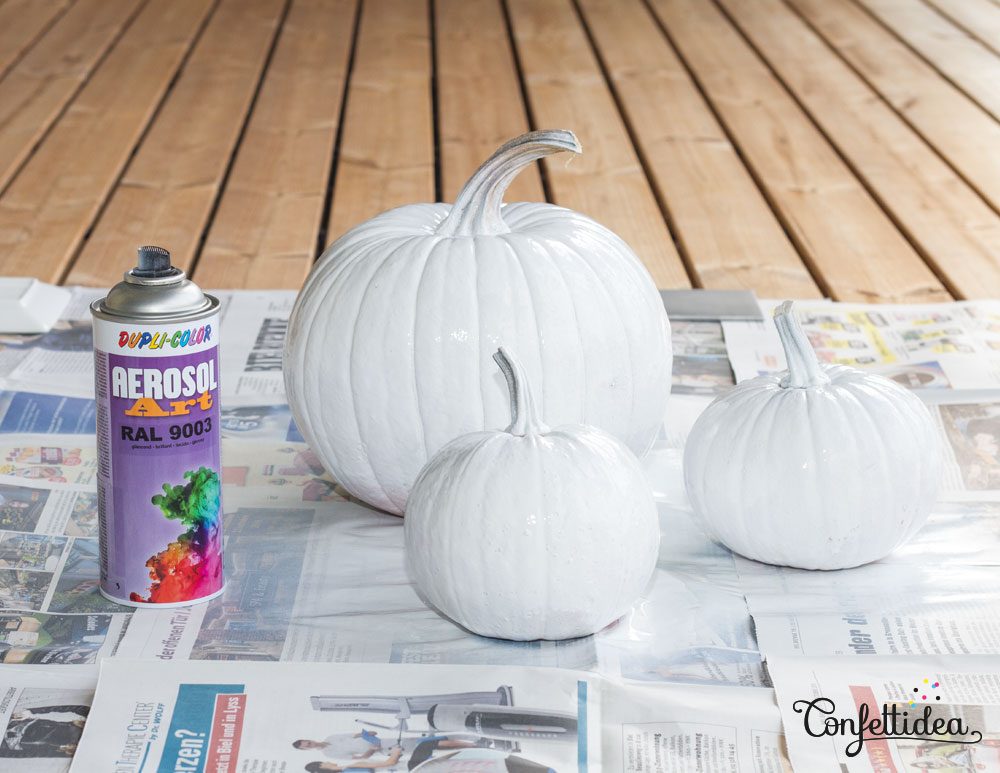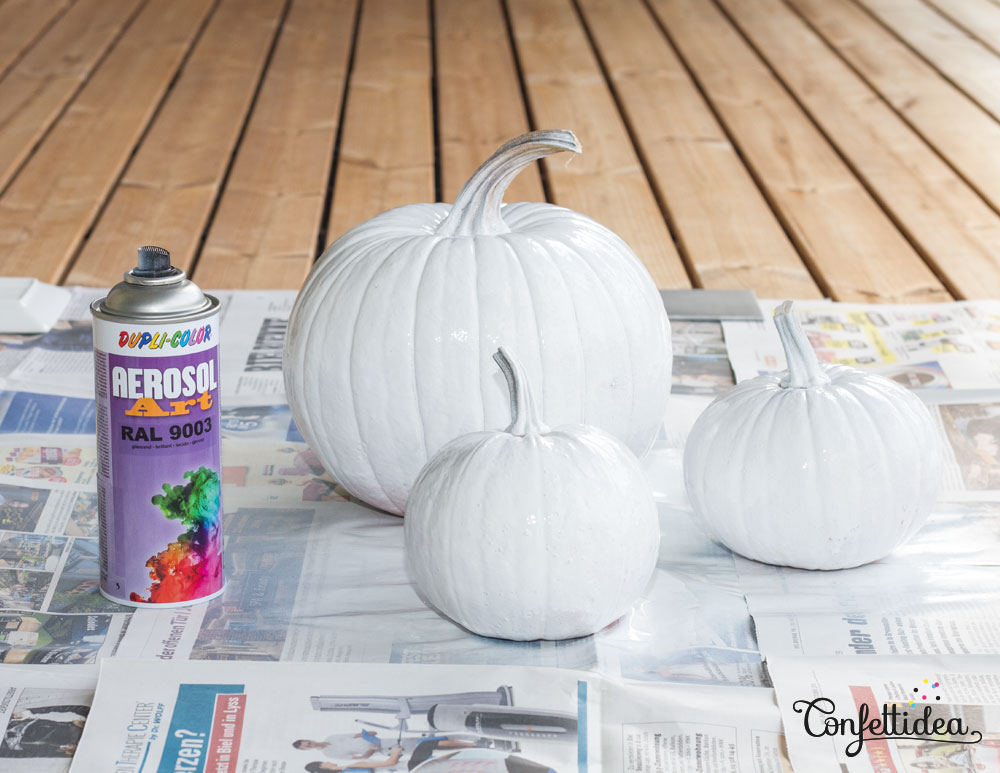 Spray pumpkins in white.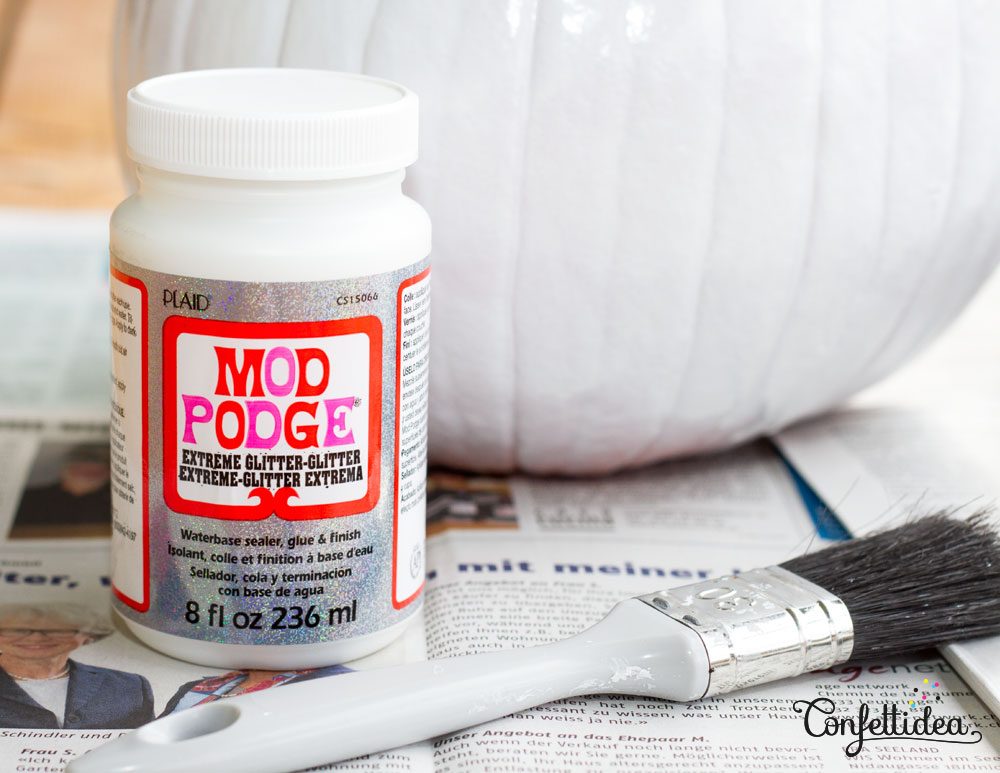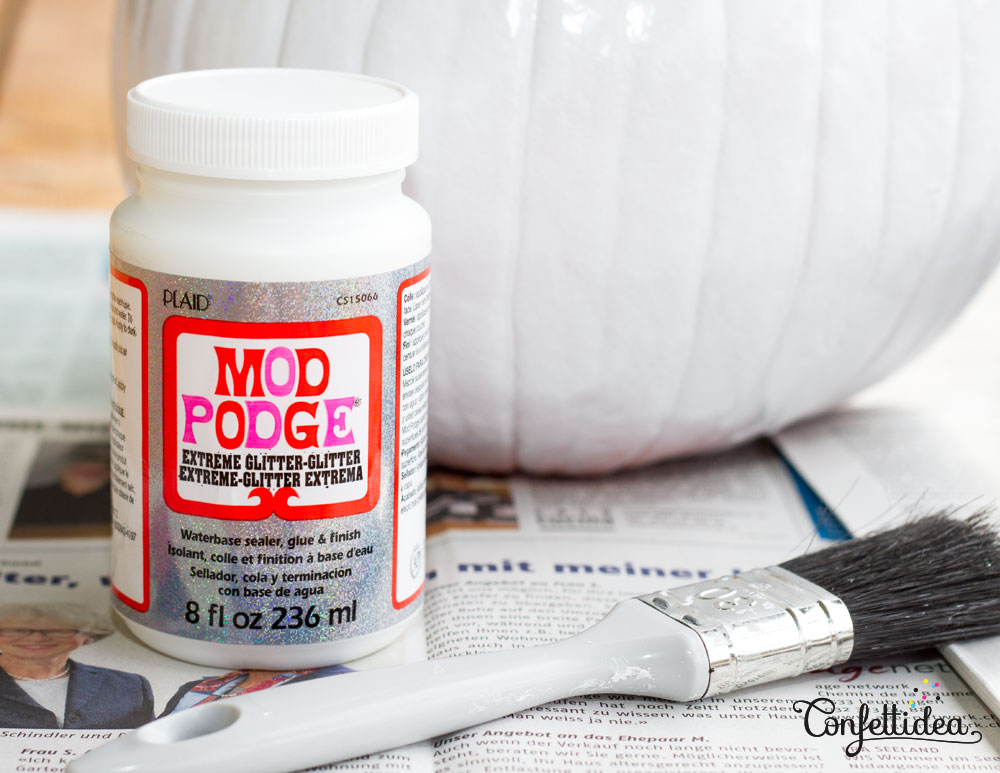 Once dry, cover your pumpkins with glitter Mod Podge. Because in my world, there is no unicorn without glitter!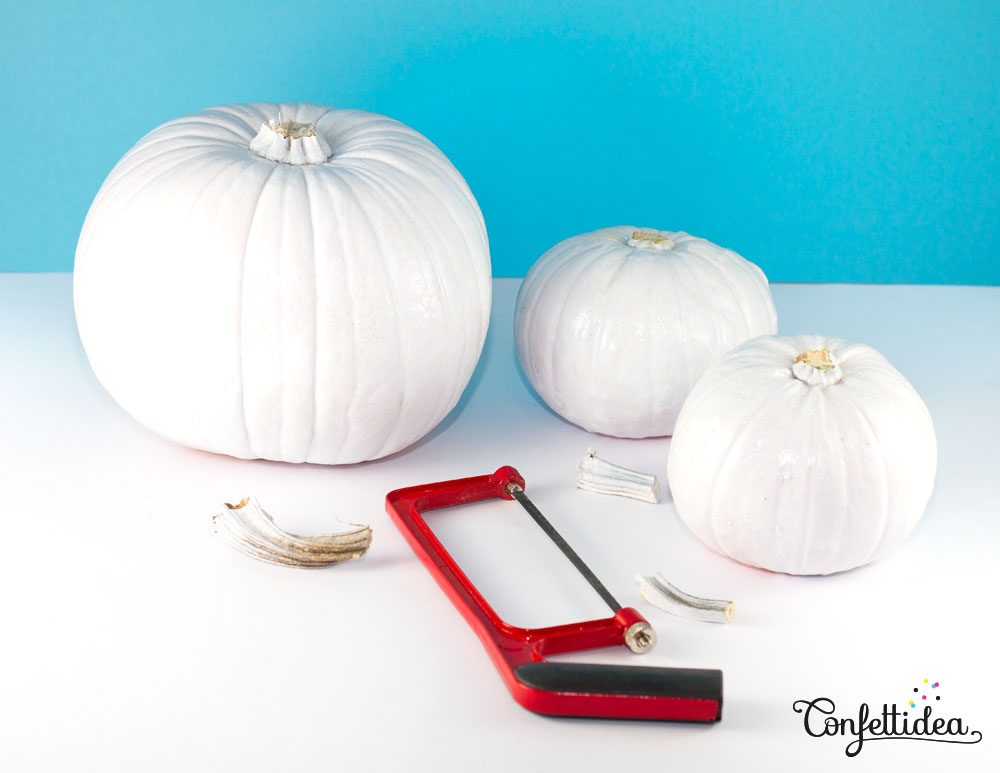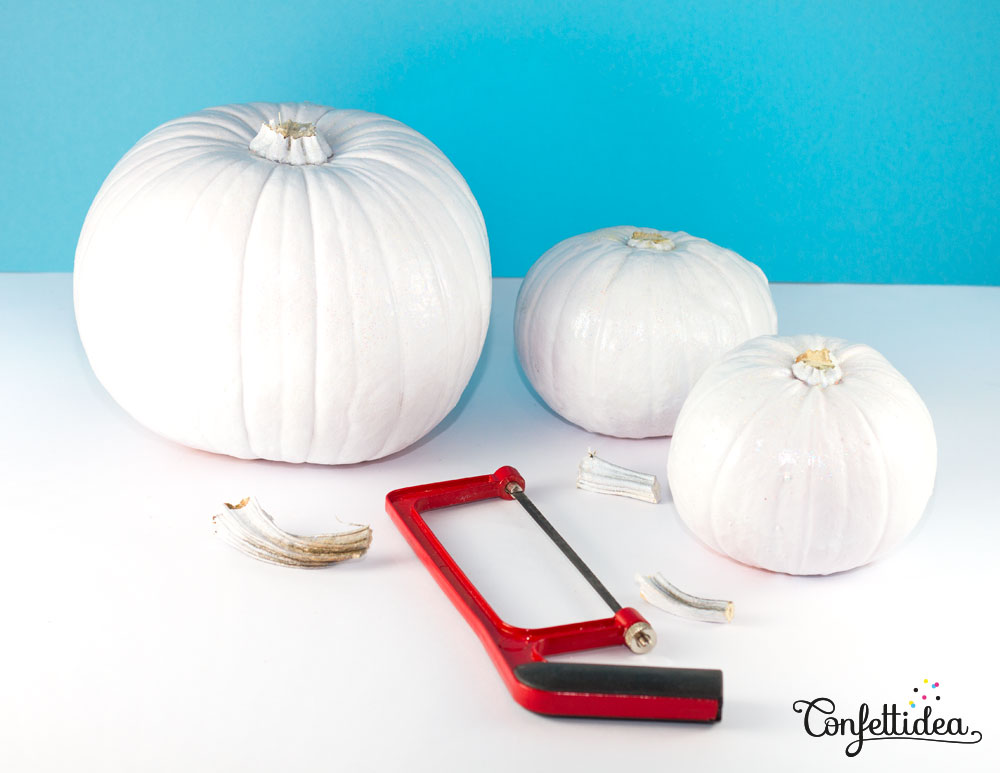 Saw pumpkin stems.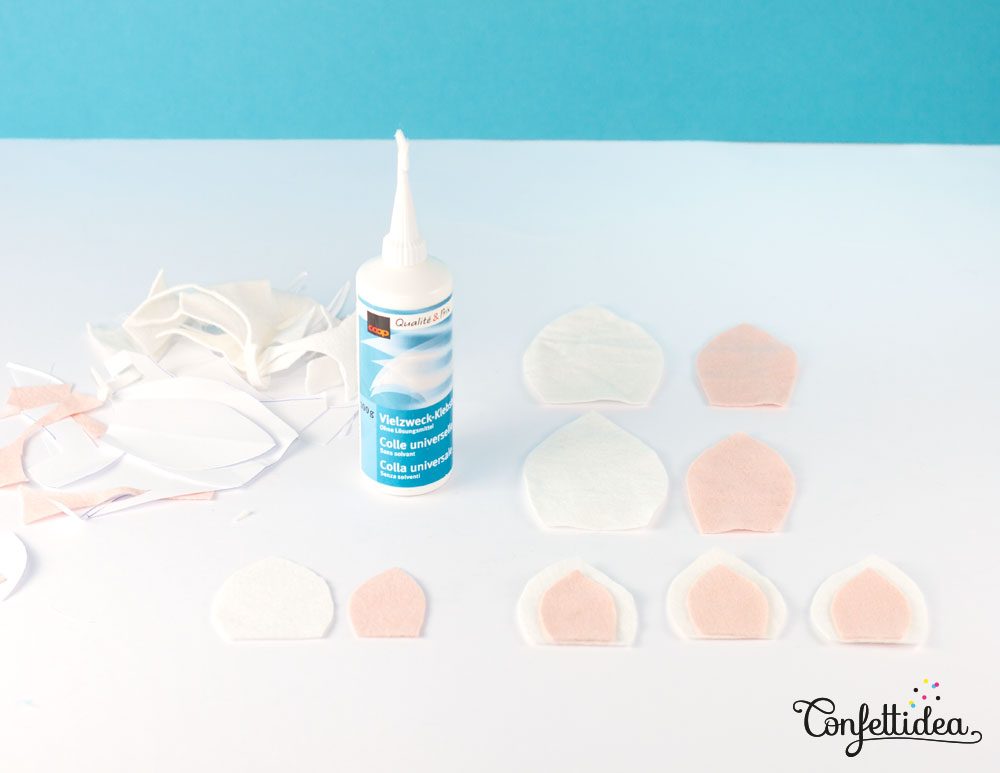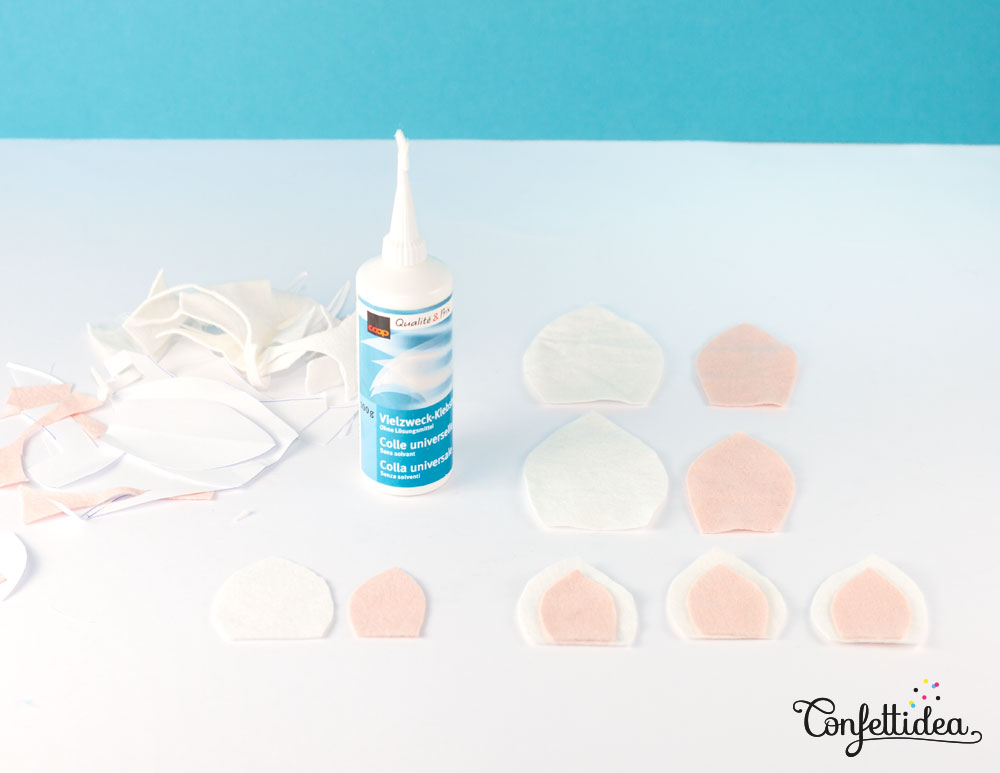 Using paper or fabric (take what you have on hand), creates the ears. For that, cut a white drop shape, then cut the same shape slightly smaller in light pink. And glue together the two shapes.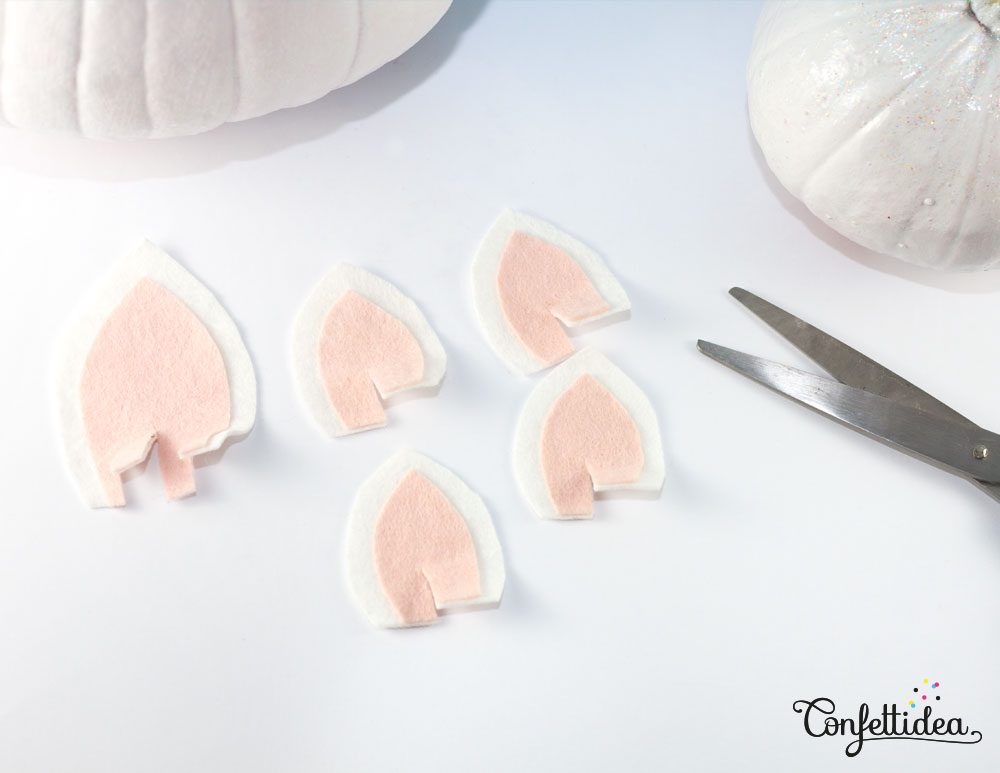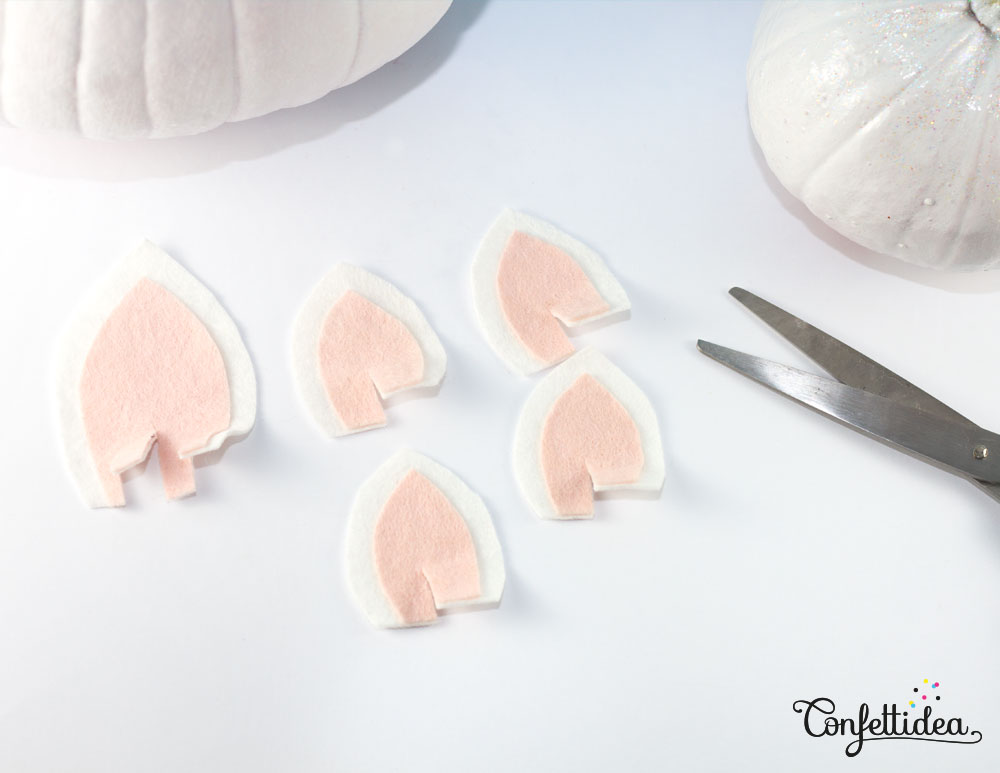 Make small incisions in the bottom of the ears to be able to bend them and give them a rounded 3D effect before fixing them on the pumpkins.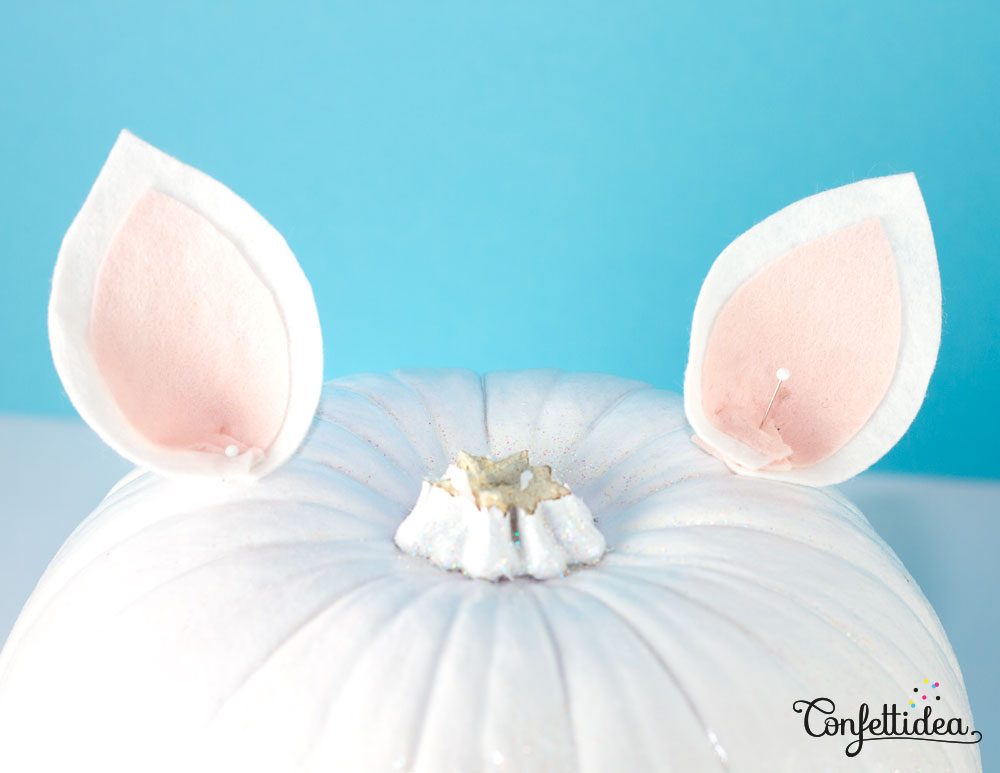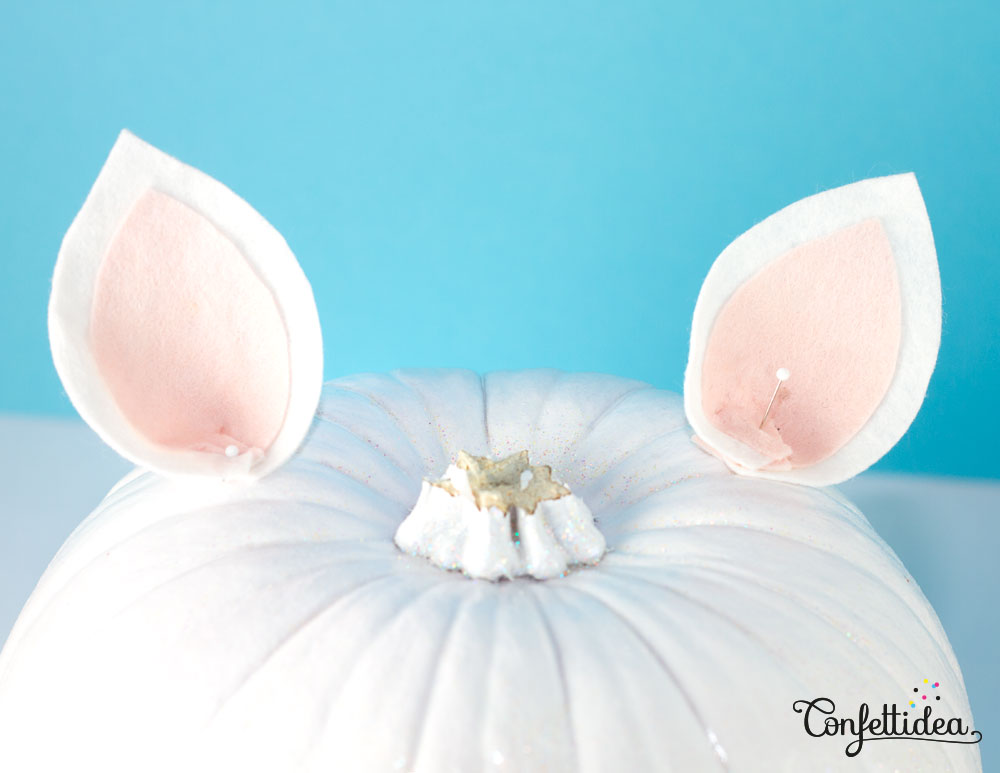 Attach the ears, with glue or with a pin.






Create now the horns of unicorns:
Roll Model Magic (or gumpaste for an inside version)* in a cone shape.
Roll this cone onto itself to form a "poo" shape ?
Roll this "poo" in a cone shape.
Insert a skewer rod in water and then into the cone by turning on itself to fit it more easily into the Horn.
Let dry overnight.
Put horns in pumpkins.
*Gumpaste is a kind of fondant, which is normally used to cover cakes. You need to use gumpaste instead of fondant because it dry faster (if you want to put your pumpkins inside) . BUT IF YOU WANT TO PUT YOUR PUMPKINS OUTSIDE, I recommend you to use Model Magic. It's a Crayola brand product and it has a similar consistency to gumpaste but could be left outside with no fear. Because real gumpaste will melt in case of humidity (it happens to me ? so I don't want that it happens to you).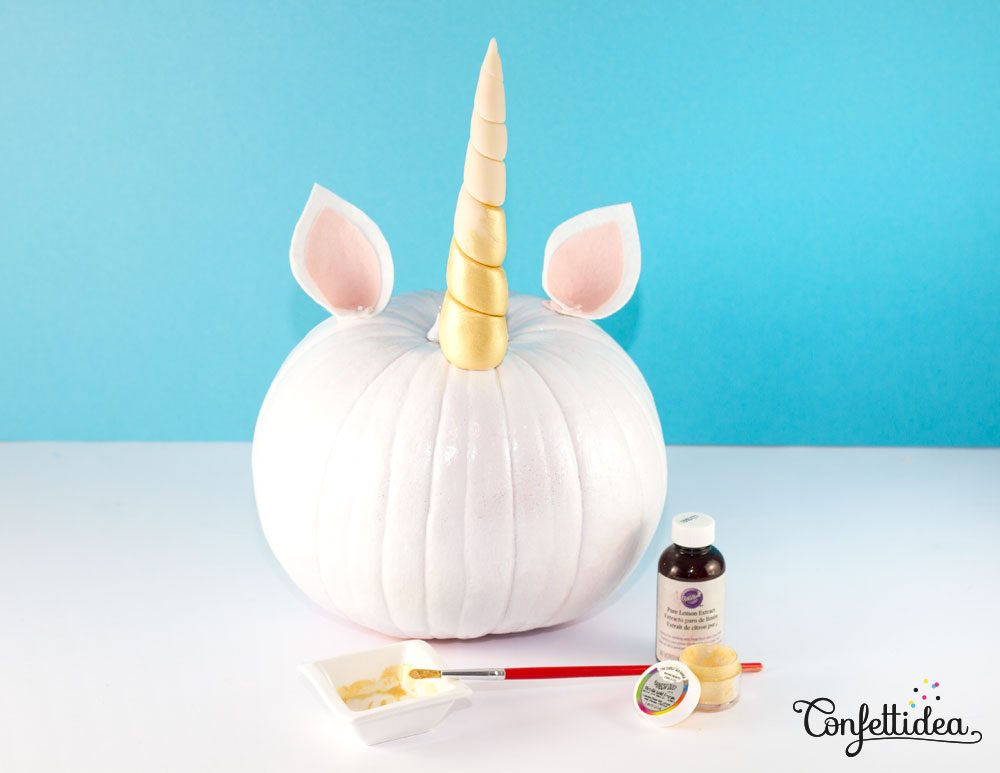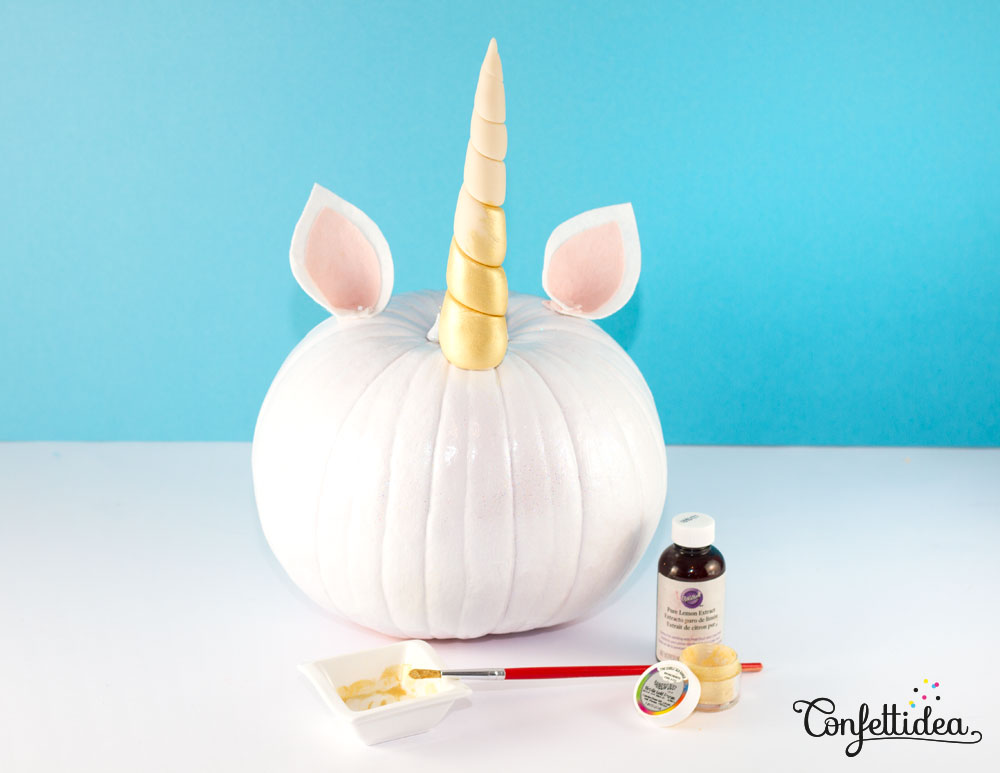 Paint the big horn with gold food coloring powder mixed with pure lemon extract. Or with an outdoor paint if you have used Model Magic.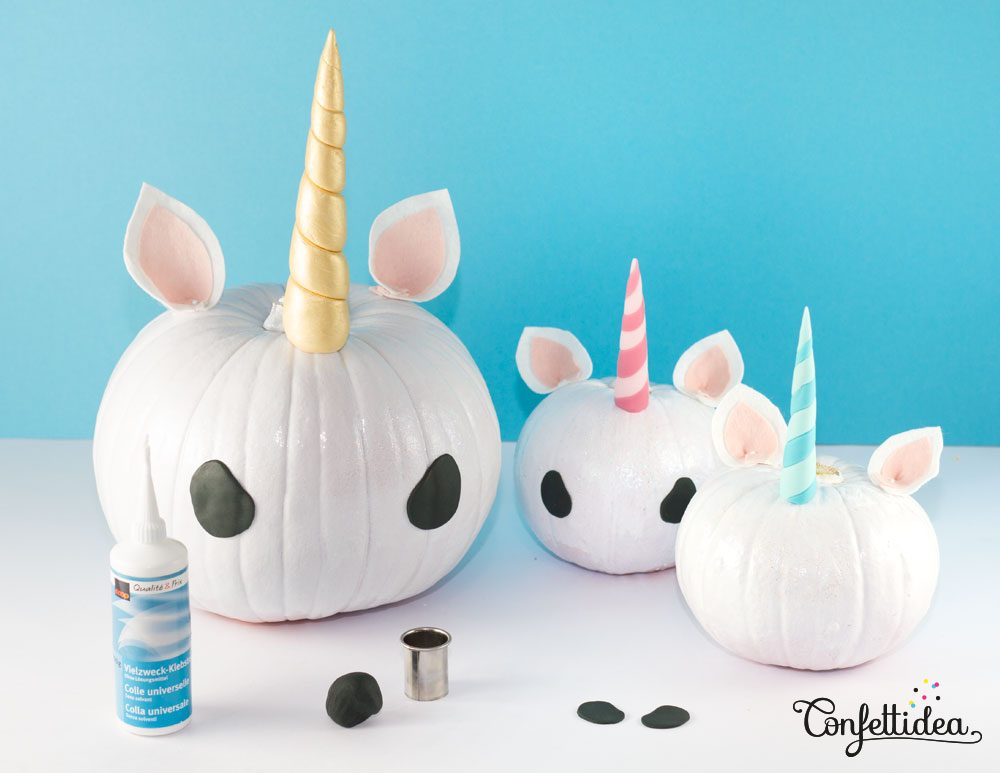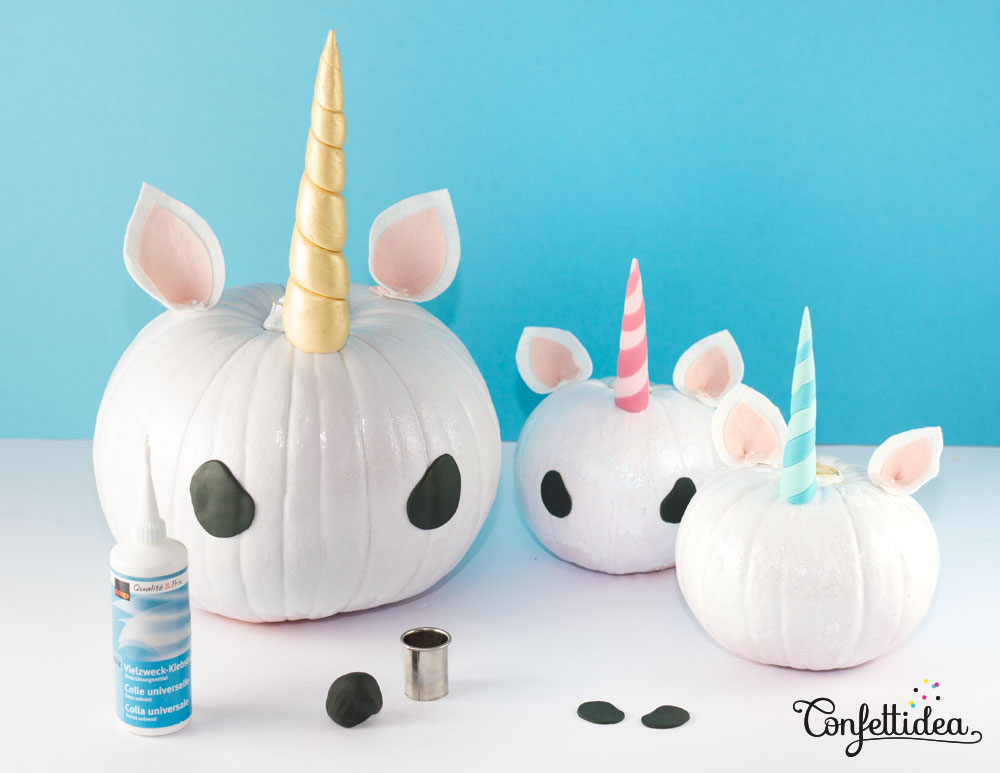 Make the eyes with black Model Magic or black fabric and glue them on the pumpkins.

Download here the eyes template in different sizes ?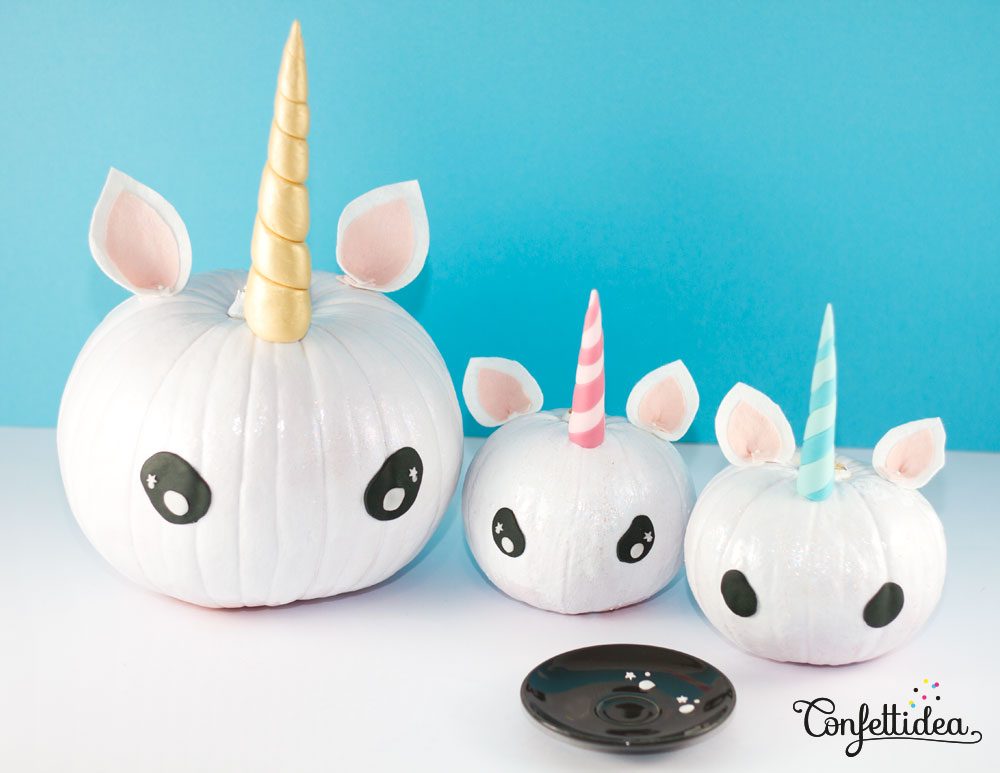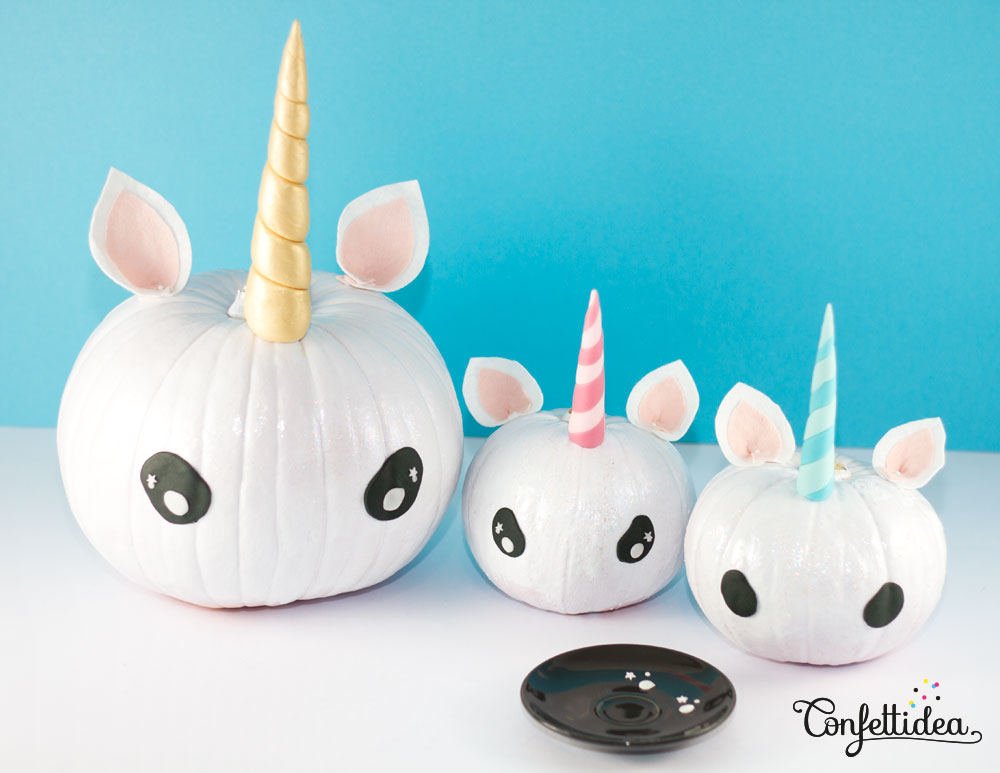 Make details in the eyes by putting white round Model Magic or white fabrics. Add a small star in each eye, this will give more radiance to the eye.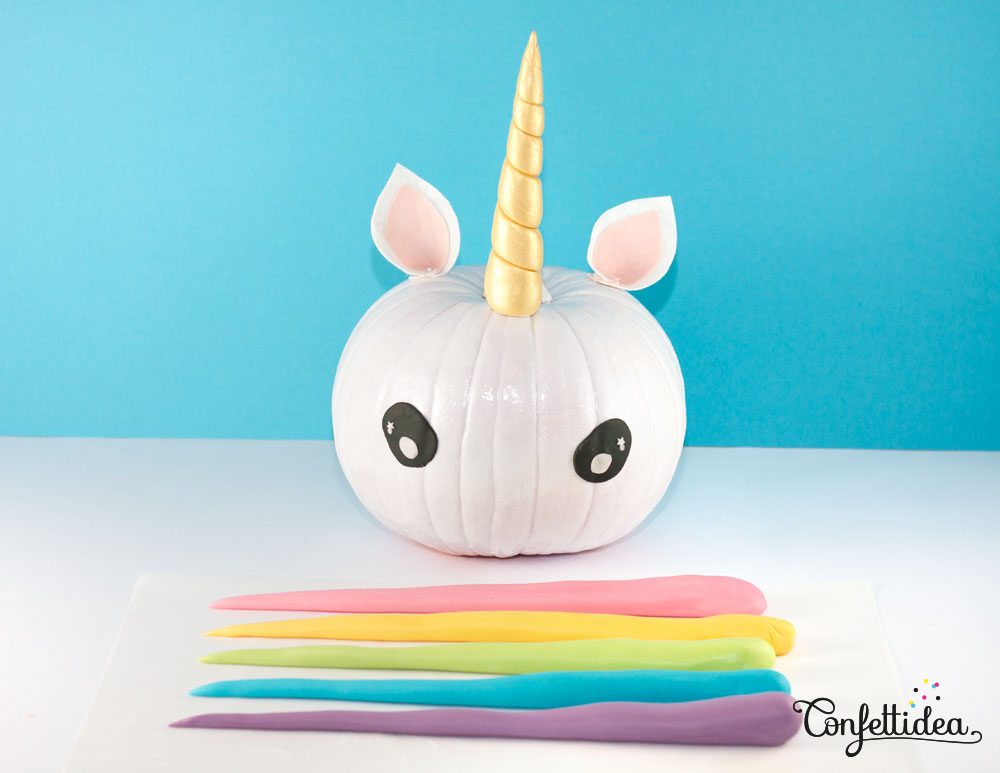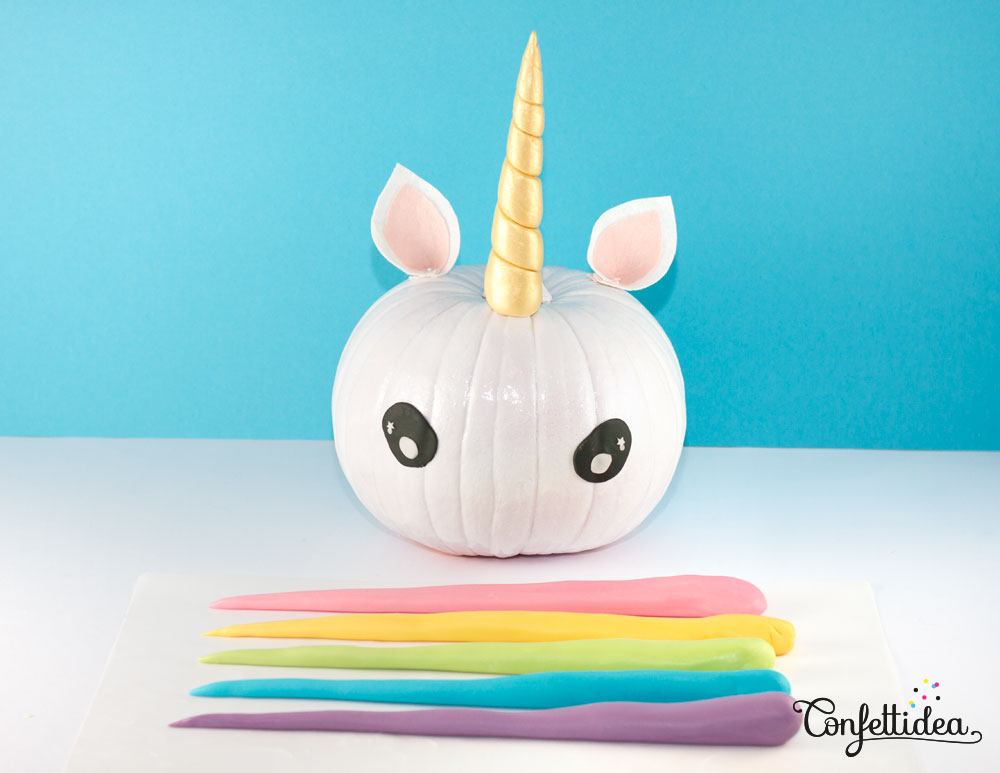 For the hair, roll Model Magic in cone shapes with the color of your choice.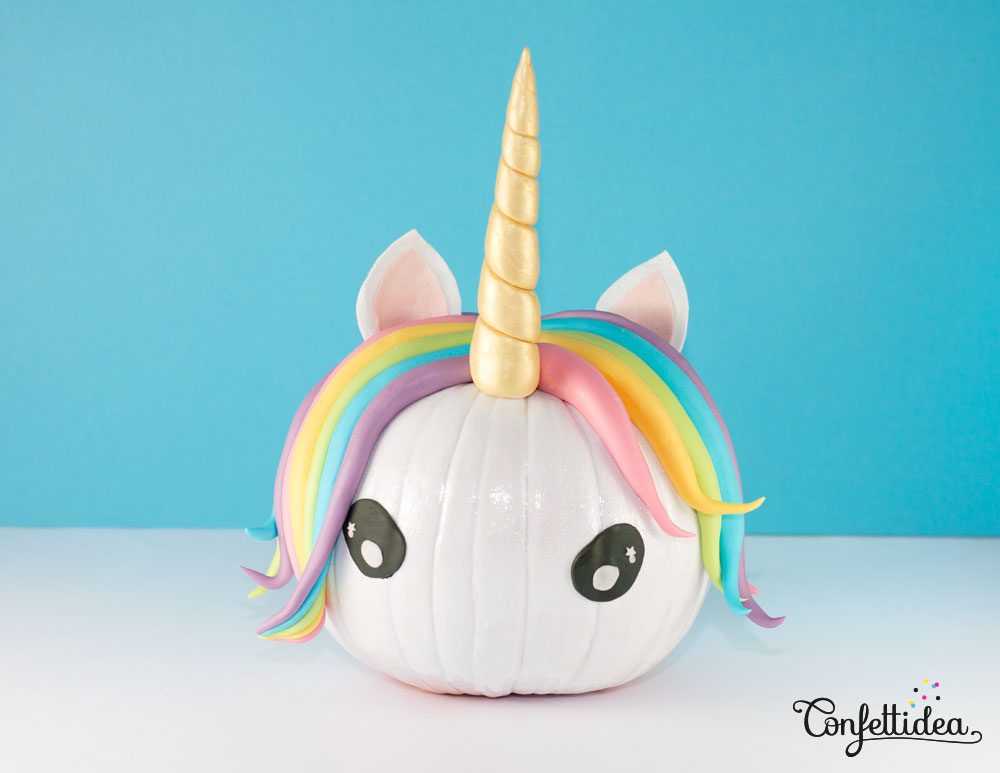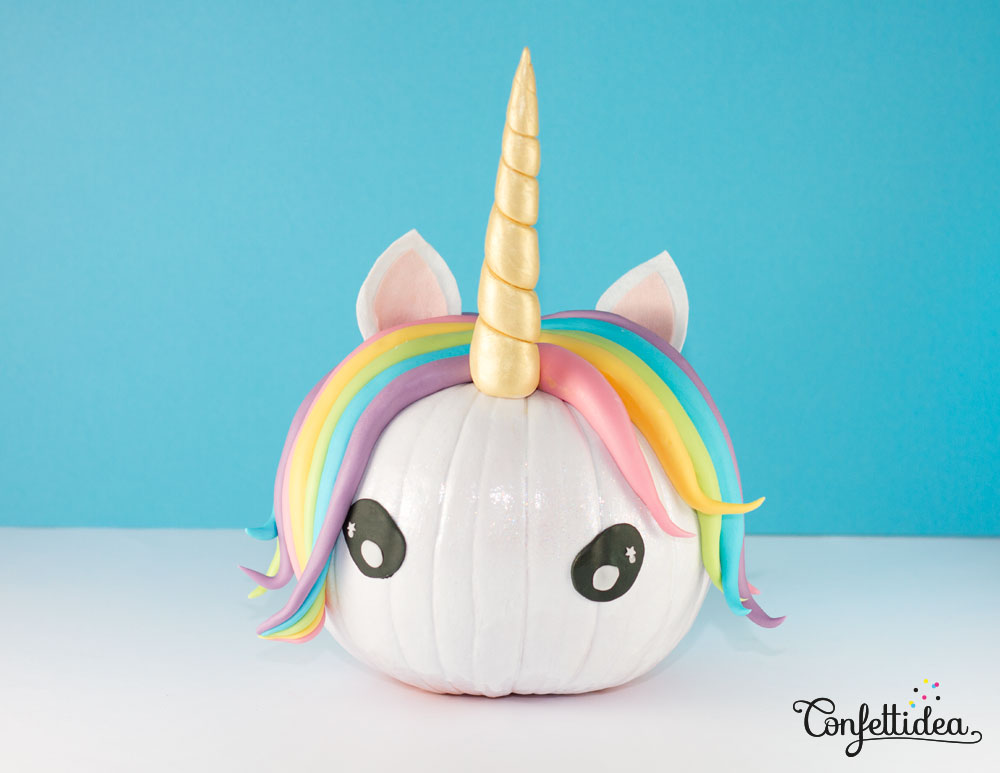 Glue the hair on the pumpkin and play with hair ends to make fabulous movements.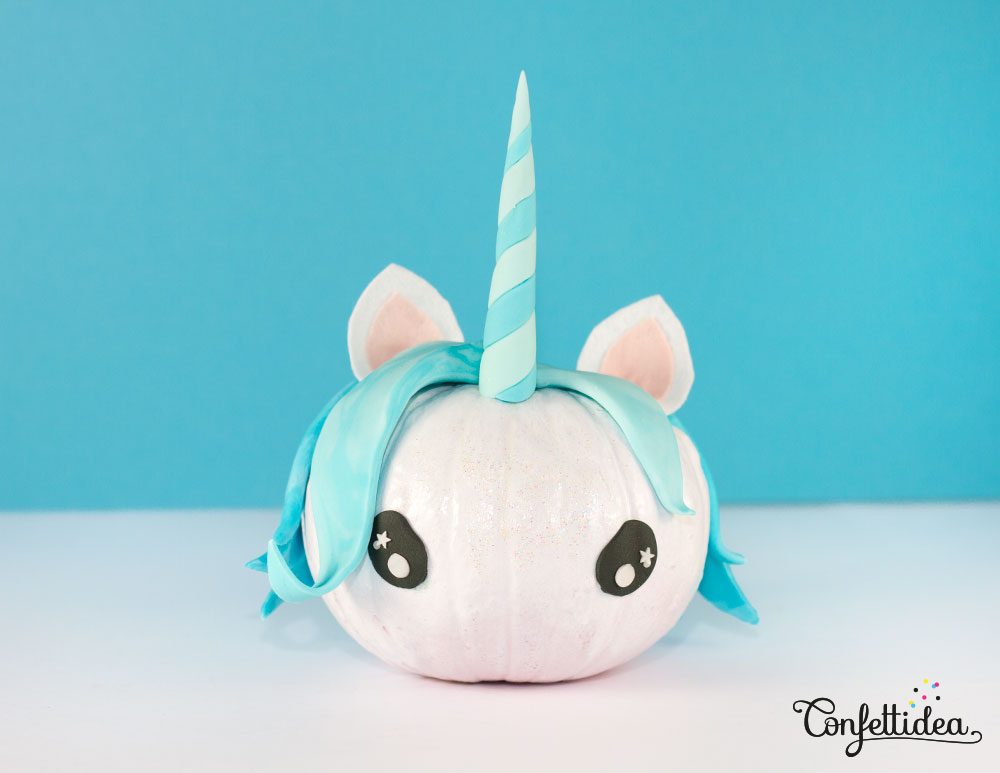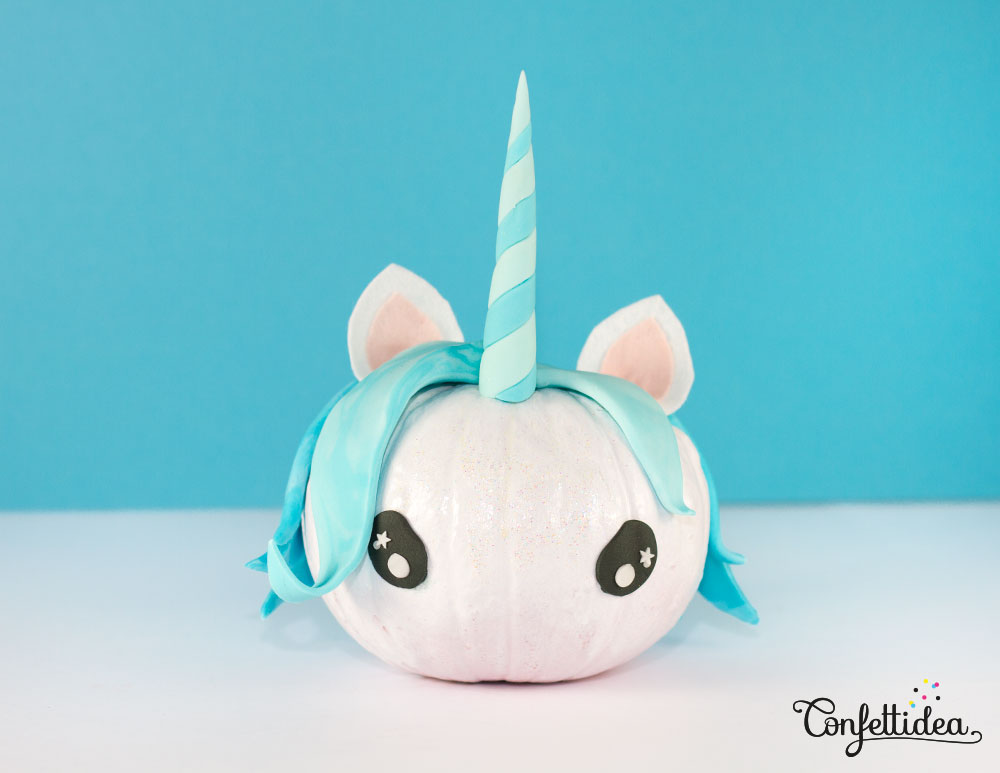 You can also make flat hair (without cone shapes). For that, roll your Model Magic to the desired thickness (thicker at the hairline and thinner at the hair ends) and glue them to your pumpkin.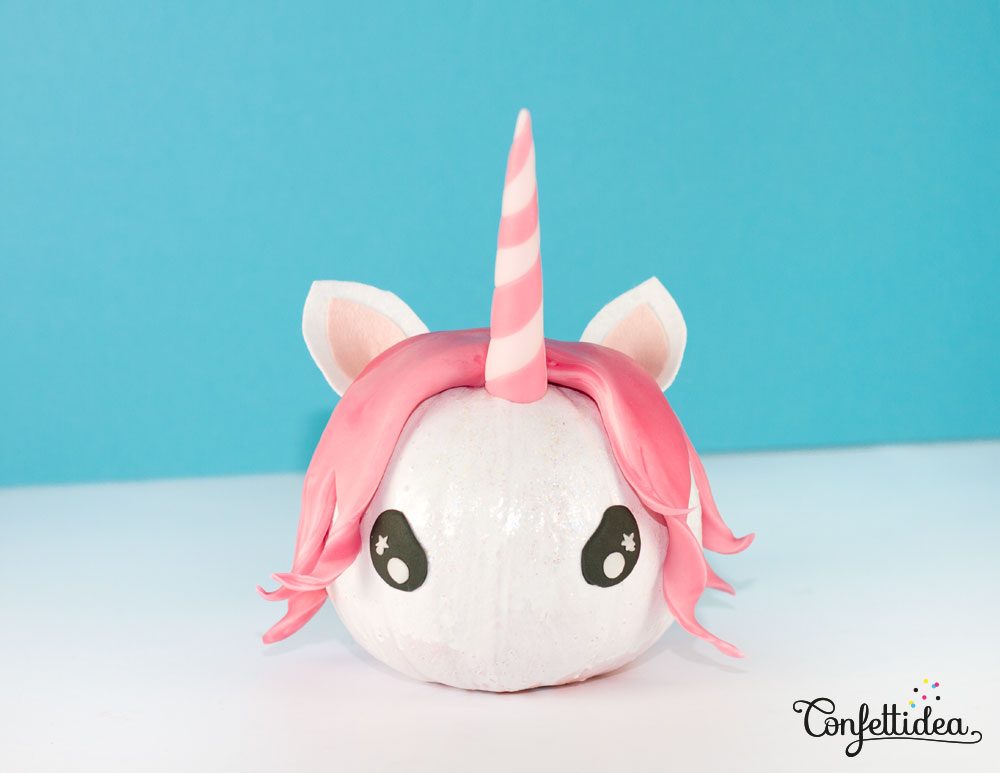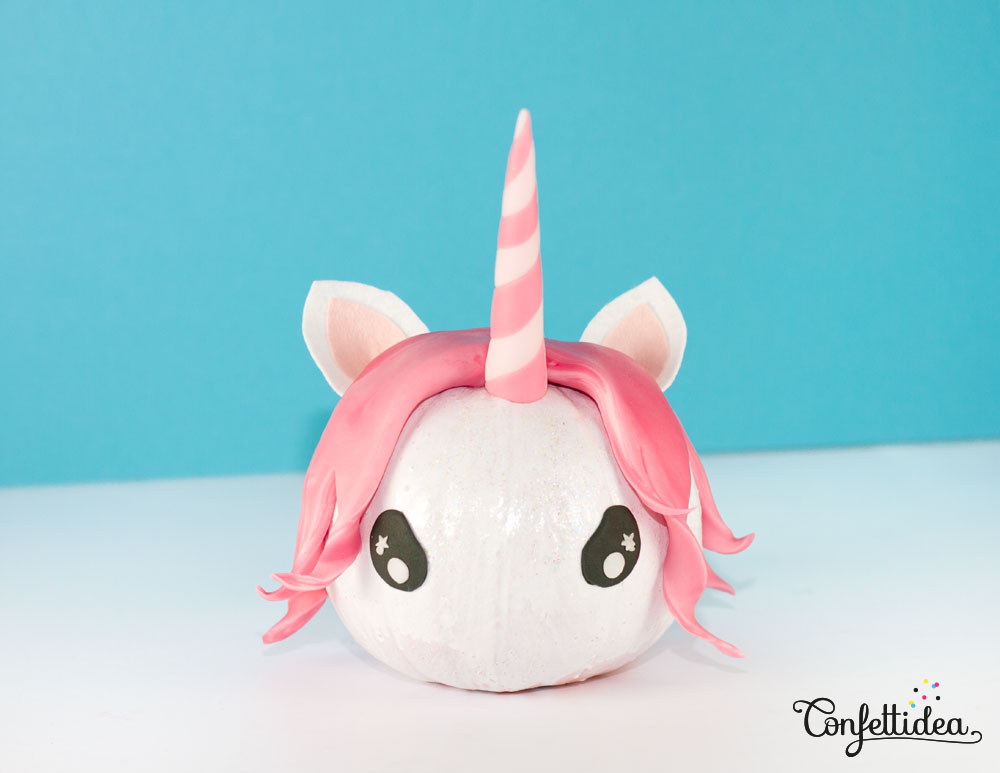 You can also turn the hair ends to give a wavy effect ?
OUR BEST ITEMS FOR A FREAKY HALLOWEEN